All-Weather Swing Bed with Toss Pillows
It's a swing, it's a hammock, it's…wonderful. The Coral Coast Lazy Caye 3 Person All-Weather Swing Bed with Toss Pillows – Cappuccino transforms from a classic canopied swing to a bed you can really relax on. Simply lay the backrest down to a flat position, grab the included toss pillows, and sprawl out to catch some z's. We'd say you could point out shapes in the clouds, but the polyester canopy will pretty well block your view.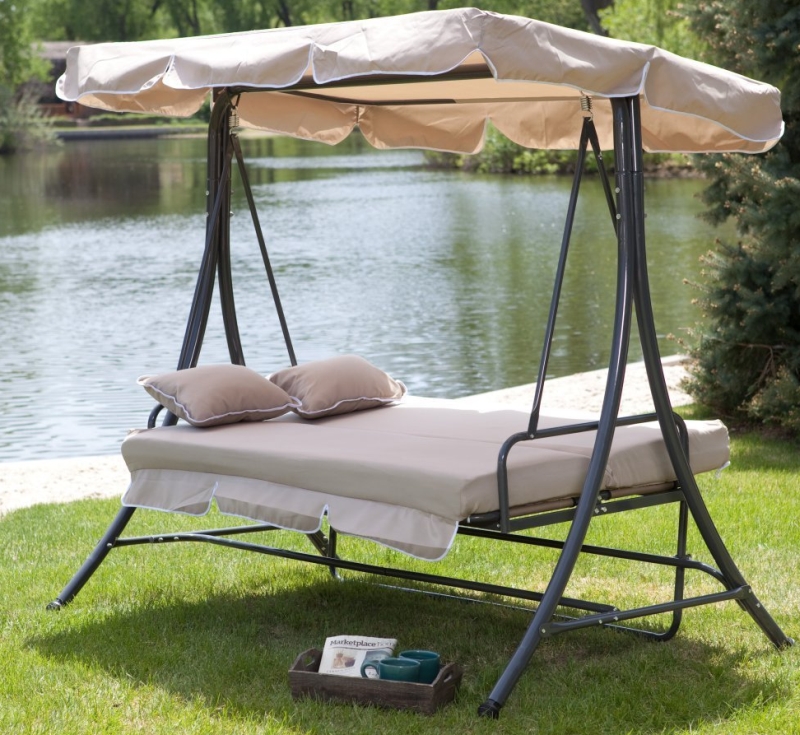 It's durable and weather-resistant, though, and offers you constant shade. The swing seat is covered in a matching, cushioned cover with white trim for a finished look. As a swing, this seat will comfortably seat three people. With a tubular brown steel frame, this swing looks all but indestructible, but keep the 500 lb. weight capacity in mind.
Link