Hanging Camping Cotton Double Bed Patio Canvas Hammock
The hammock is the product to enjoy for years as an incredible addition of relaxation to any backyard or around pool deck.
Take a load off this summer by yourself or with a lounging mate. This large canvas fabric hammock is built for two adults in need of a lazy afternoon.
A wide, sturdy spreader bar keeps the hammock flat and comfy, good for a nap or a long book.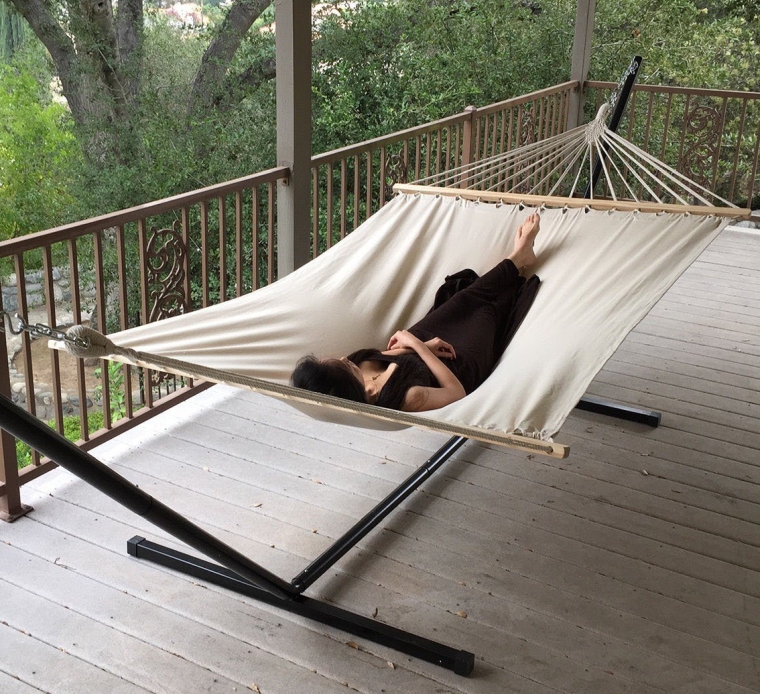 Link