BLOOM POD HAS A WHITE FLAKE! FULL BLOOM IS FIRE ENGINE RED!! DAS Farms is a licensed grower of all 'Whit' series crapemyrtles.
All orders to California will be shipped bare root in accordance with their state regulations.
Zone: 6-10 / Mature Height: 15′ – 20′ Spread: 6′-8′ / Growth rate: fast / Full Sun – Part Sun / Bloom: bright red in Summer
Size shipped: 1-2 ft tall, lightly branched in trade gallon containers with soilless media and a 9 month slow release fertilizer.
Fall is the time to transplant! Cooler temperatures and more rainfall provide a smooth transition for the plants. While some leaves change color and others die off, the roots will still take perfectly and continue to grow throughout the winter. This gives you a head start on a spring and summer of production.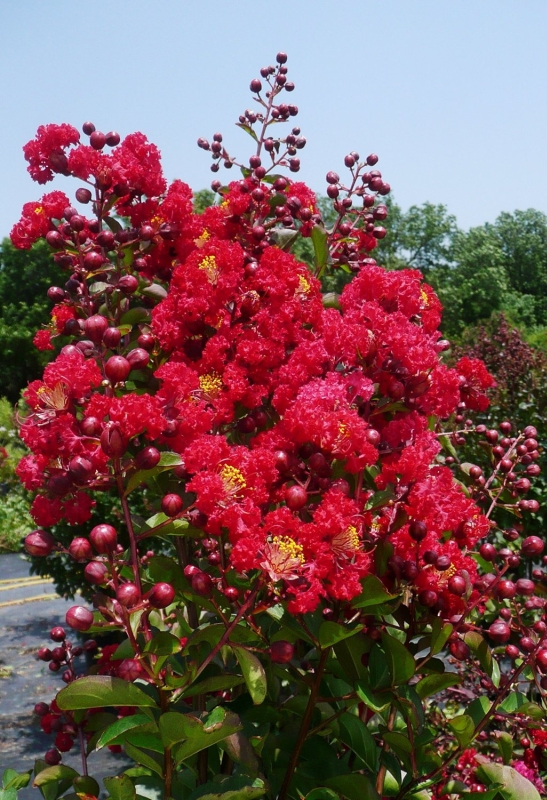 Link