Red Sleigh Pathway Christmas Tree Light
One 2′ Winchester Fir Mini Outdoor Christmas Tree / Pathway Light, 14" wide, perfect as a Christmas driveway light or pathway light, as a holiday border for landscapes, or clustered together for a mini Christmas tree holiday display. NOTE EACH ORDER IS FOR ONE TREE.
50 twist-proof multicolor incandescent mini lights decorate the tree. If one bulb goes out the rest stay lit. Only 21.25 watts per tree.
86 deep green 2-ply PVC tips, UV protected to withstand the elements; flame retardant and non-allergenic. Included stake secures tree 5.5" into the ground.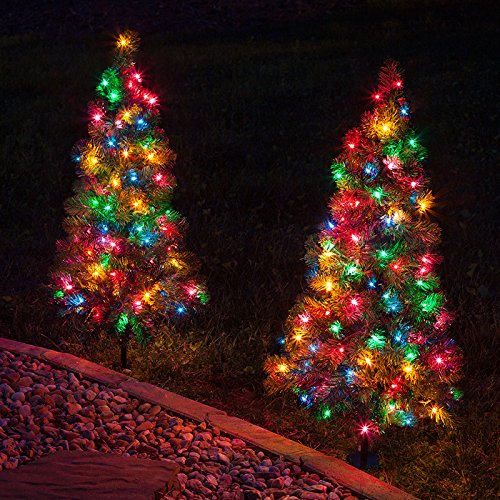 Link