Solar-Powered Butterfly and Sunflower Garden White LED Stake Light
3 White LED automatically illuminates at night. Lifelike polyresin butterflies fly around a cheerful sunflower.
Each day, rays from the sun recharge the included AA NiCd battery. At dusk, the battery activates to turn on the included LED bulb inside the unit.
Installation is simple and takes only a few minutes of your time. Just push the stake on the unit down into soft earth.
Perfect way to add color to dormant flowerbeds.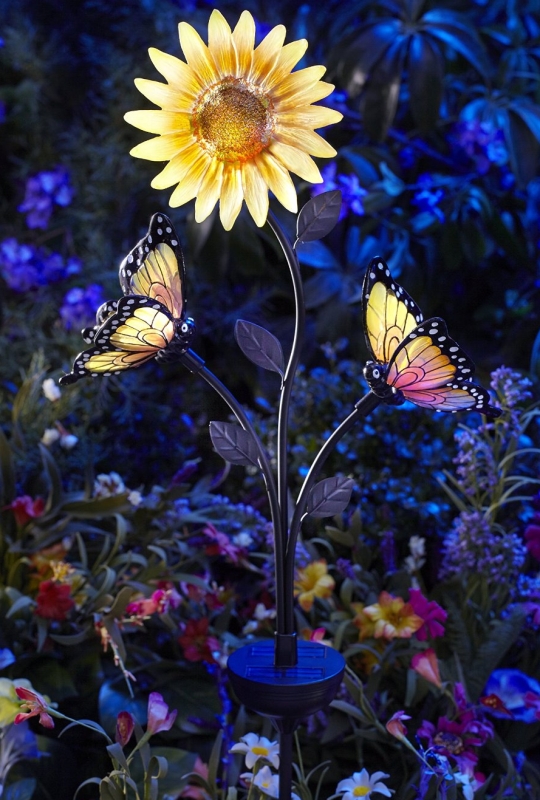 Link