Vertical Hydroponic DIY 4 Tower Garden System
GROW YOUR OWN GARDEN: Enjoy fresh fruit and nutrient-dense vegetables without spending a small fortune on grocery shopping. This hydroponic grow kit has all the supplies to make gardening fun again! Conduit poles and 44-gallon reservoir not included.
AUTOMATIC IRRIGATION SYSTEM – SET & FORGET: No more messy watering systems and irrigation plans. The automatic timer turns the pump on and off at the exact time every day for optimal growth. Forget about guessing and inconsistent watering.
GROW ANYTHING YOU LIKE: Let's face it, nothing tastes better than your own freshly grown vegetables and herbs. This hydroponic garden system is ideal for growing lettuce, peppers, tomatoes, herbs, peas, spinach, strawberries, flowers, and more.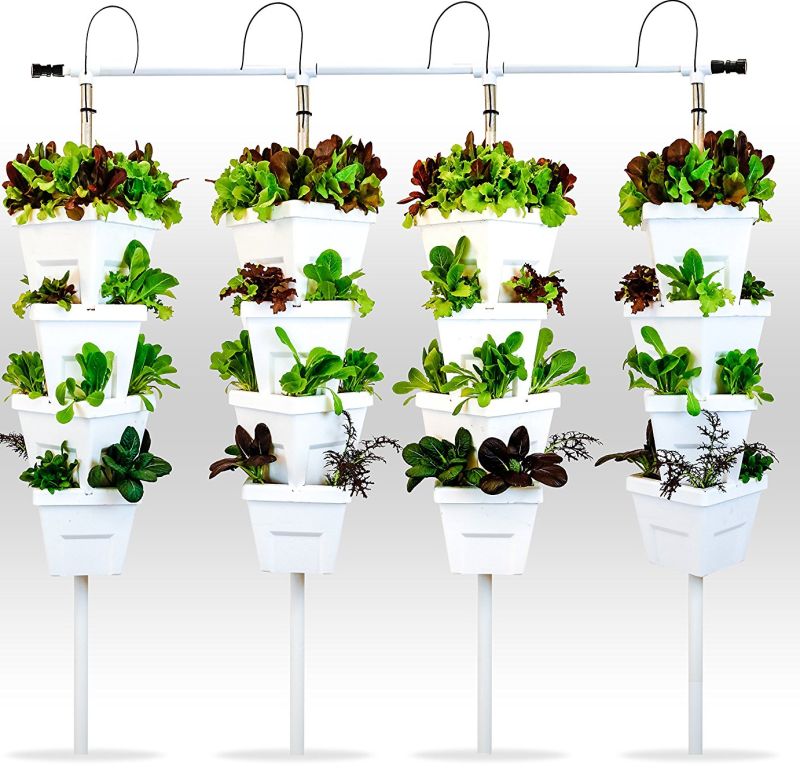 Link