Wiijoo Smart Sprinkler Controller
Smart Watering – Support timer, countdown, real-time control. Wiijoo covers 9 zones 9 valves control with the Ama Home APP. It allows you to either control every single zone separately or all the zones together. One-button to configure the WIFI network. If wifi is down, you can also manually operate it by touch-activated buttons.
Control from Anywhere – Connect to Wifi(2.4GHz ONLY) and download the Ama Home app to manage your sprinkler system on a smartphone, tablet or laptop. Wherever you are, home, work or vacation.
Adapts to Local Weather – Wiijoo connects to the internet to automatically adjust for weather conditions, It will automatically skip the watering schedule according to the local weather, once detect raining day, it will turn off all electronic water valves immediately. (Note: please switch on this setting when first using)
Reduce Your Water Bill – Save your outdoor water with advanced water saving technologies, including daily weather adjustments and historical statistics. Application in home garden, yard, public lawn, farmland, greenhouse and etc.
Compatible with Alexa and Easy to Setup – Hand-free control watering your lawn with your voice. Plug and play to replace your existing sprinkler controller. 9 zones to handle a wide variety of gardens.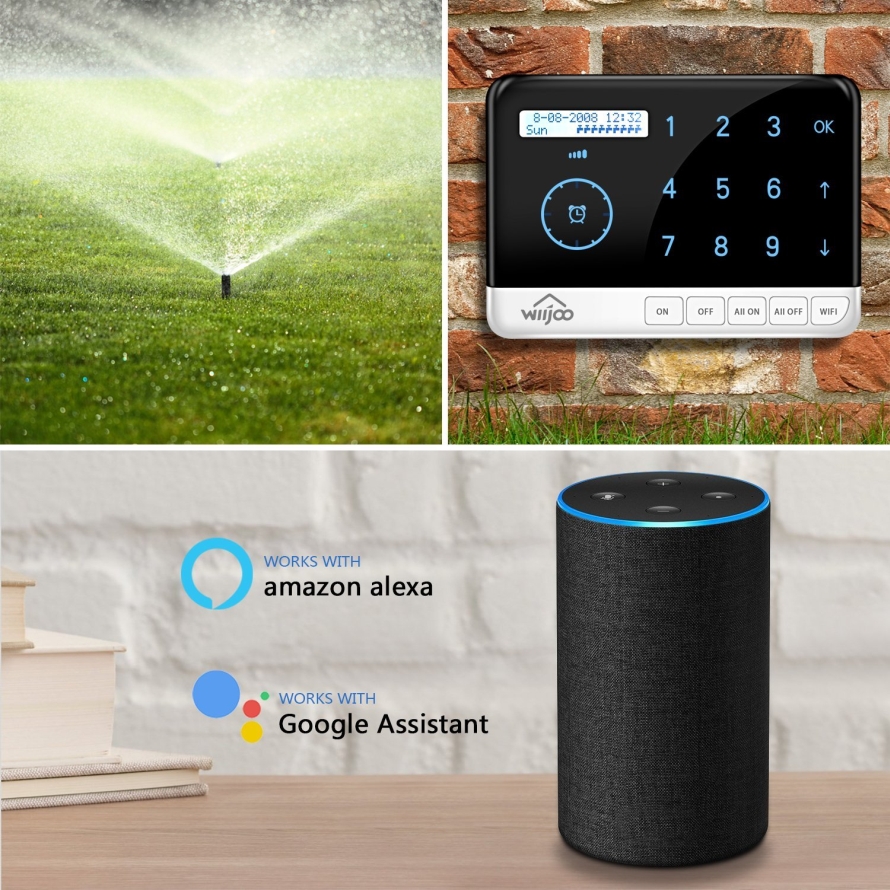 Link