Wood Country Rectangle Cedar Wood Pocatello Planter
This cedar planter works well for bordering an outdoor patio or deck. Its long and spacious design planter lets you stretch your decorating options. Choose from four sizes of this attractive planter. Select from two lengths and match with two widths. Enjoy an attractive display of flowers or herbs to boost the visual appeal of your setting. Use with soil or potted plants.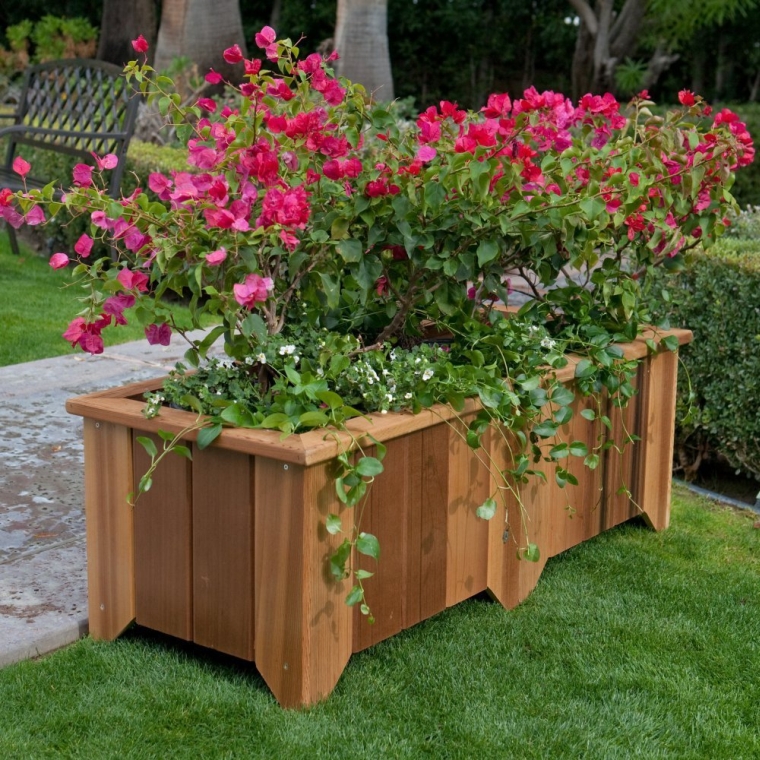 This planter is finished with an all-weather stain. It contains holes for drainage that are pre-drilled. Ships fully assembled. About Cedar Cedar wood is lightweight and resistant to both cracking and moisture rot.
The oils of this resilient wood guard against insect attack and decay, and their distinctive aroma acts as a mild insect repellant. Cedar is a dependable choice for outdoor furniture, either as a finished or unfinished wood.
Over time, unfinished cedar left outdoors will weather to a silvery gray patina. This natural process does not compromise the strength or integrity of the wood.