Children Playing with Water Faucet Outdoor Fountain with LED Lights
Overall dimensions: 15 inches wide x 15 inches deep x 40 inches tall, weighs 27.5 pounds. Top bucket and middle bucket are 2 inches deep, bottom basin is 3 inches deep.
Made from a polyresin material that is easy to maintain. The children statues are painted with a metallic brass colored paint, adding to the realistic sense of the fountain.
Includes two LED lights, one is electric and located in the bottom basin and one is solar and located in the top window. Also includes a submersible electric WP350LV pump with 1/2 inch hose diameter.
Fountain contains a rechargeable battery that can operate 6-8 hours when fully charged via the solar panel and full sunlight. On/off switch located near the solar panel allows you to turn the lights on and off.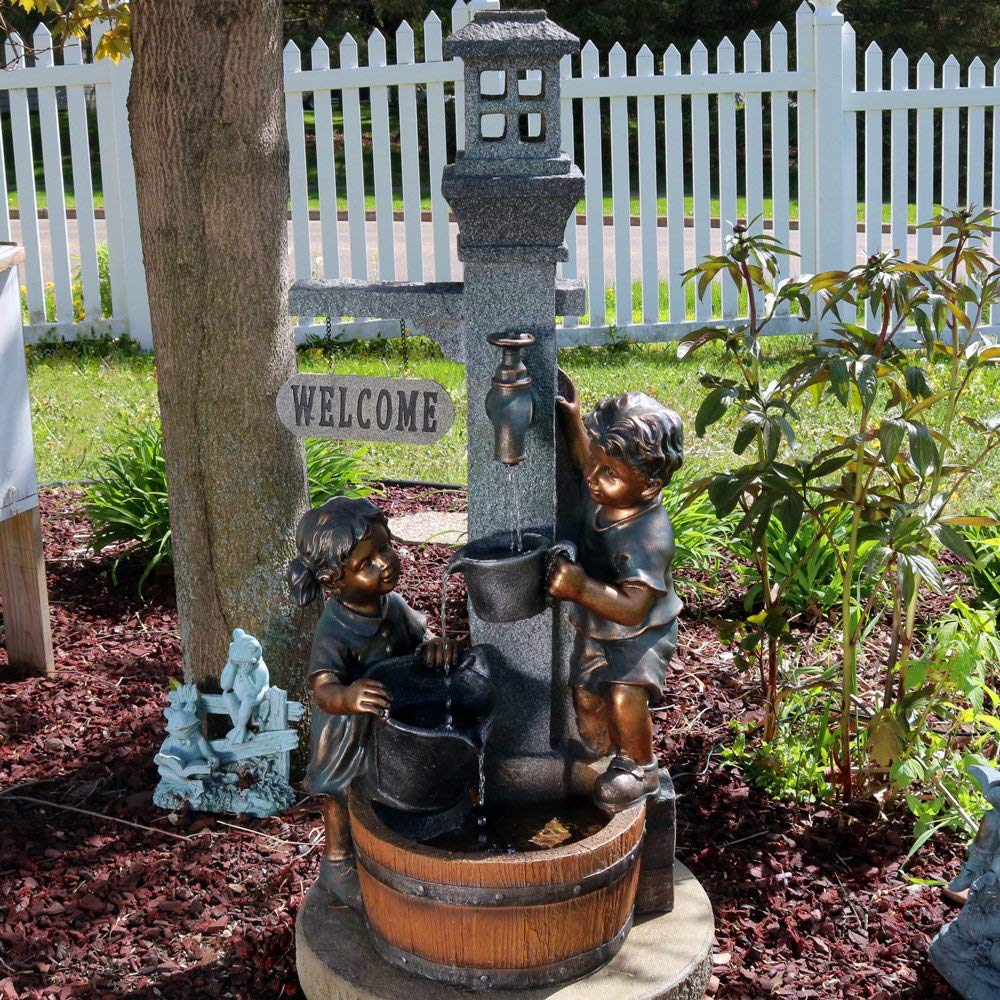 Link