Halloween Pumpkin Lantern Light
ERFECT DECORATING Pumpkin CANDLES: Two styles, two color choices. JARVANIA Pumpkin lantern are a beautiful addition to any dinner table, party, bedside table, Christmas decoration and so much more. The flame stimulation technology makes these wonderful candles sway and flicker so beautifully and convincingly, that you and your guests will be definitely impressed
SAFE For KIDS, PETS, SENIORS: Fall LED lights in the pumpkin can be used without having to worry of flame, absolutely no fire hazards or burning risks, safe for families with pet(s) or young child(ren).
EASY TO USE: On/Off switch for easy & convenient operation. JARVANIA decorations lights come with 3AA batteries which have 100+ hours of light-time and can be replaced easily via the tab at the bottom.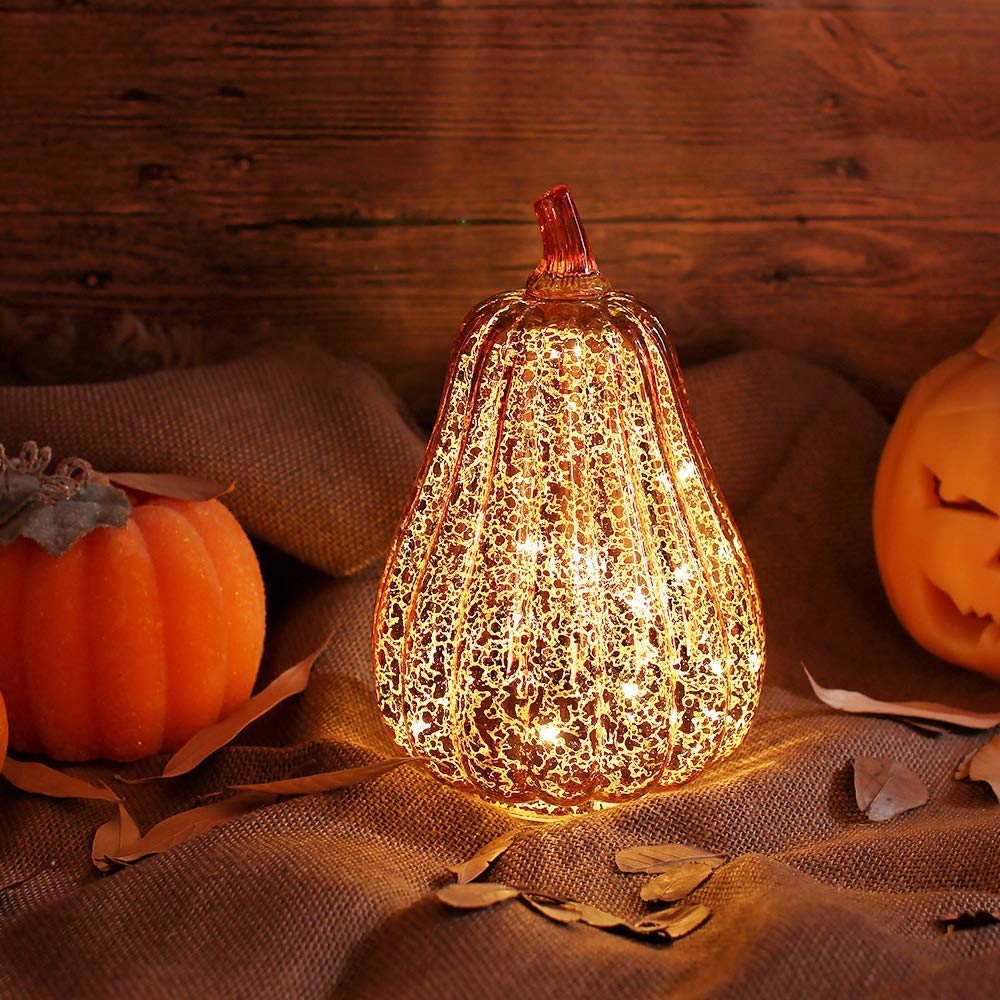 Link